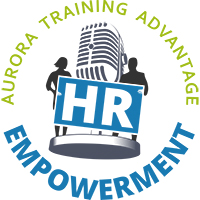 Welcome to the HR Empowerment Podcast. Join our team of industry experts today as they share strategies, insights and regulatory updates that are designed to keep you ahead of the curve.
Join our HR experts as they share audio updates that will keep you coming back for more. Each update is designed to be short enough to listen to on your commute and long enough to contain relevant and up-to-date information. Whether you are looking for regulatory updates, industry best practices or just a little inspiration you are in the right place. Sign up for our free Monday segments or subscribe and enjoy the benefits every day of the week. Your subscription includes access to all archived segments as well as all upcoming daily segments. HRCI and SHRM credits are available to subscribers.
---
STARTS Monday December 4th, 2023
Best Practices in Employment Law and General Business Trials
By Wendy Sellers
We will discuss best practices, including how to avoie going to trial for employment law and general business.
Episode #286 ::

Monday Dec 4, 2023

- Businesses Need a Lawyer on Their Side
Episode #287 ::

Tuesday Dec 5, 2023

- Common Sense Vs The Law
Episode #288 ::

Wednesday Dec 6, 2023

- Interesting Cases in Employment Law
Episode #288 ::

Thursday Dec 7, 2023

- Does Mediation Work?
Episode #290 ::

Friday Dec 8, 2023

- Gig Workers
---