Aaron R. Gelb
Aurora Training Advantage Expert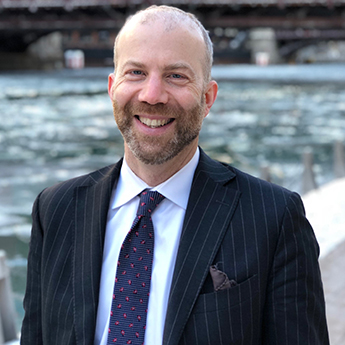 Aaron R. Gelb - Conn Maciel Carey
Human Resources, Human Resources
Website
Aaron R. Gelb is a partner in Conn Maciel Carey's Chicago office where he represents employers in all aspects of the employer-employee relationship. Mr. Gelb regularly advises and represents clients in relation to inspections, investigations, and enforcement actions involving federal OSHA and state OSH programs, while managing a full range of litigation against OSHA. Mr. Gelb also litigates EEO matters in federal and state courts (having tried several cases to verdict) and defends employers before the EEOC and fair employment agencies across the country.
His representative experience includes:
Convinced a state occupational safety and health agency to reclassify a citation from "willful" to "serious" following an employee fatality. After filing a Notice of Contest, Mr. Gelb successfully negotiated the reclassification of the citation before litigation started and persuaded the agency to withdraw three separate items from a related citation issued to the employer.
Obtained the dismissal of a federal lawsuit filed against a bank in the Northern District of Illinois including claims of race and disability discrimination and FMLA retaliation.
After filing a Notice of Contest, secured complete withdrawal of an OSHA fall protection citation (and accompanying fines) issued to a client that operates a series of distribution centers and warehouses.
Negotiated complete withdrawal of an OSHA Powered Industrial Truck citation (and accompanying fines) issued to a client that operates a series of distribution centers and warehouses.
Retained by a large hospital system after a state occupational safety and health agency issued a "series" citation accompanied by a $10,000 penalty attributed to an allegedly insufficient workplace violence prevention program. Mr. Gelb convinced the agency to reclassify the citation to "other-than-serious" and rescind the entire penalty amount.
Successfully tried a sexual harassment and retaliation claim before an Administrative Law Judge brought by a server terminated by a well-known Chicago-area restaurant. The Judge's Recommended Order and Decision in favor of the restaurant was affirmed by the Illinois Human Rights Commission.
Successfully tried age discrimination claim brought by long-term hotel employee before arbitrator as part of employer's alternative dispute resolution program.
Obtained complete defense verdict for newspaper accused of Title VII race discrimination and retaliation after two-week jury trial in Northern District of Indiana.
Secured dismissal of an NLRB charge filed against a retailer claiming that the company violated the National Labor Relations Act by terminating the employee after he advocated on behalf of unionization.
Obtained post-trial judgment in favor of employer, vacating jury verdict in favor employee on FMLA retaliation claim, following one-week trial in Washington, D.C. Employer's post-trial win was affirmed by the D.C. Circuit Court of Appeals.
Negotiated favorable settlement on behalf of employer after jury failed to render verdict following three-week military status (USERRA) discrimination trial in federal court in Tennessee.
Handled more than 250 discrimination charges throughout the United States since 2010, with only three probable cause findings-one of which was settled for a nuisance value, one of which was dismissed without further action and the last of which is currently being litigated before a local fair employment agency.
Obtained withdrawal of a General Duty Clause OSHA citation issued to a client with allegedly hazardous conditions in its storage rack system.