Kneisha Sanders
Aurora Training Advantage Expert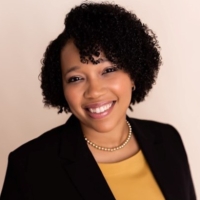 Kneisha Sanders - CMP
Human Resources
Website
Linkedin
Kneisha is a DEI Strategist and experienced Training Facilitator that assists corporations in increasing their competitive advantage and establishing a clear brand message as it relates to Diversity, Equity, and Inclusion efforts and other people management needs. Prior to joining CMP, she spent 10+ years in Corporate Finance positions within Fortune 100 Companies. Kneisha has extensive experience working with international teams on global assignments, coaching and training cross-functional leaders and teams in person and virtually. She served as an internal Master Coach for GE (General Electric) executive leadership development programs. She also served on the ICF Houston Board of Directors in the position of Director of Professional Development, leading programming, training, and coaching initiatives.
Kneisha's expertise includes:
• Leadership Development
• DEI Strategy
• Career Path Planning
• Effective Communication
• Performance Coaching
• Conflict Resolution
Kneisha has an MS in Management with a concentration in Organizational Behavior & Executive Coaching from the University of Texas at Dallas. She also has a BA in Finance from Michigan State University. She is also a Professional Certified Coach (PCC) through the International Coaching Foundation (ICF).