Laura Bailey Brown
Aurora Training Advantage Expert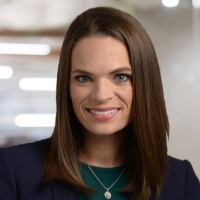 Laura Bailey Brown - Fisher Phillips
Human Resources
Website
Linkedin
Laura Bailey Brown is of counsel in the firm's Kansas City office and focuses her practice on defending and counseling employers in a variety of complex employment law matters including discrimination, harassment, retaliation, and breach of contract.
Laura has broad experience in a myriad of industries and has represented clients across the spectrum, from small businesses to governmental entities to Fortune 500 companies. As a skilled trial attorney, she has experience in all phases of the litigation process and has represented clients before federal, state, and administrative tribunals.

Given her litigation background, Laura also understands how significant a lawsuit can be to an employer, and she therefore counsels her clients to take proactive measures before litigation begins. As a part of that process, she works closely with her clients to prepare effective employment policies and handbooks, provide on-site training for employees, address employee concerns, conduct internal workplace investigations, and manage employee performance.

She regularly speaks and writes on employment and labor law issues, and she presents to attorneys, risk managers, and human resources professionals on an array of workplace issues, such as maintaining a respectful work environment, conducting internal investigations, and creating and maintaining effective employment policies.

Prior to joining Fisher Phillips, Laura served as a partner at a reputable firm in the Detroit metropolitan area. She started her legal career as an Assistant Attorney General with the Office of the Missouri Attorney General, where she honed her litigation skills. Laura is a graduate of the University of Missouri School of Law, where she served as Managing Editor of the Missouri Law Review. While in law school, she received CALI Excellence for the Future Awards for her work in Administrative Law and Gender and the Law.